Legal & Safety Information (Accessories)
CE mark
Table of contents
---
LAST UPDATED: October 14, 2020
Introduction
The Legal & Safety Information for Byteflies Kit Accessories and Byteflies Kit Compatible Devices, are listed here. Byteflies Kit Accessories are official but optional components that extend the functionality of a standard Byteflies Kit. Byteflies Compatible Devices are medical devices in their own right that were specifically designed for use with a Byteflies Kit but can also be used with certain 3rd party devices. Use with with 3rd party devices is not officially supported by Byteflies and it is up to the User to review all relevant manufacturer information.
The following official Accessories are available:
2-snap Cradle

A Sensor Dot cradle that can record one biopotential (ExG) channel. Refer to the Cardiorespiratory Patch manual for more information.

IMU Cradle

A Sensor Dot cradle that does not have any ExG leads and is strictly meant to record accelerometer (ACC), gyroscope (GYR), and activity index (AI) signals. Refer to the Motion Patch manual for more information.

Cradle Adhesive

A double-sided skin adhesive meant to be used with a 4-wire Cradle or IMU Cradle.
The following official Byteflies Kit Compatible Devices are available:
ECG Adhesive

A single-use disposable skin adhesive with two embedded electrodes, meant to record a single ECG channel. Refer to the Cardiorespiratory Patch manual for more information.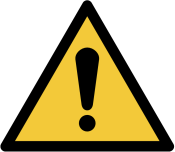 The intended use, intended users, clinical indications, safety information (including warnings and device symbols), and regulatory information for all official Byteflies accessories are the same as those for the Byteflies Kit. Please refer to that document. What follows is specific for official Byteflies Kit Compatible medical devices.
Intended Use
The ECG Adhesive (Model 1) is a wearable Class I medical device for recording of an electrocardiogram (ECG) signal. It can be used in healthcare, home and research environments. The ECG Adhesive is intended to be used on intact (uninjured) skin and can be used for making short-term and long-term (up to 3 days) single-lead ECG recordings.
Intended Users
Trained Operator

A healthcare professional trained in the usage of ECG Adhesives.

User

A patient or subject with a clinical need for ECG monitoring and/or their caregiver.
ECG Adhesives are intended to be used by Users 4 years of age and older under the instruction of a Trained Operator. ECG Adhesives are single-use and can be applied at home by a User. Any recording equipment connected to the ECG Adhesive (e.g. Byteflies Sensor Dot) should be configured by a Trained Operator according to its instructions for use.
Clinical Indications
ECG Adhesives are intended for use in the home, healthcare facility, or clinical research environment to acquire ECG signals from the User. ECG Adhesives are compatible with biopotential recording devices that can connect to 9.5 mm snap fasteners.
Safety Information
The following is important information for using ECG Adhesives properly and safely. Carefully read this section before using or instructing to use ECG Adhesives. ECG Adhesives are meant to be used with a compatible biopotential recording device, such as a Byteflies Sensor Dot). Refer to the relevant manufacturer instructions to verify it is compatible with ECG Adhesives.
Observe recommended procedures of electrosurgical or monitoring equipment manufacturers to minimize risk of burns at ECG Adhesive sites during electrosurgical procedures.
Do not place the ECG Adhesive on skin with established erythema, lesions and injuries of any kind.
Do not use on Users with visible skin irritation in direct ECG Adhesive contact and report any observed incompatibility reactions to Byteflies.
Do not use an ECG Adhesive for more than 72 hours.
The ECG Adhesive is for single use only. If re-used, the adhesive and the electrical properties might be insufficient. In addition a risk of cross-infection exists from one User to another.
Warnings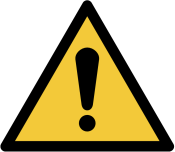 Do not use ECG Adhesives before reading these warnings and the IFU:
Five ECG Adhesives are provided in a non-sterile pouch.
Do not use an ECG Adhesive if the adhesive itself or its pouch is damaged.
Do not use ECG Adhesives if the shelf-life is expired, as indicated on the pouch.
Keep any unused ECG Adhesives in the original pouch. Close the opened pouch and fold the top of the pouch twice. Do not use ECG Adhesives if the pouch was opened more than a month ago.
Place ECG Adhesives as instructed by a Trained Operator specialized in ECG monitoring and diagnosis.
Ensure that the User's skin is dry, clean, and free of excessive hair. Do not use solvents or abrasive materials to clean the skin prior to application of the ECG Adhesive as that may lead to skin irritation.
Connect a compatible biopotential recording device to the 9.5 mm snap fasteners to record a single channel of ECG. Refer to the manufacturer's instructions to ensure the ECG Adhesive is compatible with the recording device.
If the User experiences any adverse events while using an ECG Adhesive, discontinue the use and contact Byteflies immediately.
An ECG Adhesive should be replaced if they no longer stick firmly to the skin or within 72 hours of use, whichever happens sooner.
Take extra care when removing an ECG Adhesive from overly delicate skin (e.g. in the case of elderly patients or due to prolonged use of medications like steroids) to avoid skin damage.
ECG Adhesives are single-use, do not attempt to re-use or clean.
Do not use at temperatures lower than 10°C or greater than 40°C.
Do not damage any component of an ECG Adhesive.
ECG Adhesives are not toys. Usage on children over the age of 3 years old should be under strict supervision of an adult.
Do not alter any component of an ECG Adhesive. Any modification is strictly prohibited.
Package and Device Symbols
| Symbol | Description |
| --- | --- |
| | Manufacturer |
| | Catalog number |
| | LOT number |
| | CE marking of conformity |
| | Warning |
| | Consult accompanying user guides for detailed instructions. |
| | User should consult the instructions for use. |
| | Do no re-use. |
| | Do no use past the shelf-life date. |
| | Device is not made with natural rubber latex. |
| | Keep the device dry; the presence of liquids may compromise the safety of the device. |
| | The maximum and minimum temperature limits to which the device or accessory should be exposed during use. |
| | Keep out of direct sunlight. |
| | Contains Silver Chloride. |
Regulatory Information
Declaration of Conformity
The ECG Adhesive (Model 1) is in conformity with the essential requirements and provisions of the EU Medical Device Directive (MDD), Council Directive 93/42/EEC of 14 June 1993 concerning medical devices.
Byteflies ECG Adhesive Compliant Regulatory Standards
C

The Byteflies Kit is compliant with this standard.

R

The Byteflies Kit references this standard ("in the spirit of").
| Standard | Implementation | Title | Remarks |
| --- | --- | --- | --- |
| 93/42/EEC (MDD) (1993) | C | Council directive concerning medical devices |   |
| 2017/745 EU MDR (2017) | R | EU Medical Device Regulation |   |
| EN ISO 13485:2016 | C | Medical Devices - Quality Management Systems - Requirements For Regulatory Purposes | Harmonized version |
| FDA 21 CFR, part 820 | C | Quality system regulation for medical device, federal register |   |
| EN ISO 14971:2012 | C | Application of risk management to medical devices | Harmonized version |
| IEC 62366-1:2015 | C | Medical devices - Part 1: Application of usability engineering to medical devices |   |
| EN 62366:2008 | C | Medical devices - application of usability engineering to medical devices | Harmonized version |
| EN 1041:2008 | C | Information supplied by the manufacturer of medical devices | Harmonized version |
| EN ISO 15223-1: 2016 | C | Medical devices - Symbols to be used with medical device labels, labelling and information to be supplied - Part 1: General requirements | Harmonized version (Corrected version 2017-03) |
| EN ISO 14155:2011 | C | Clinical investigation of medical devices for human subjects – Good clinical practice | EN ISO 14155:2011/ AC:2011 (Harmonized version) |
| ISO 10993-1:2018 | C | Biological evaluation of medical devices - Part 1: Evaluation and testing within a risk management process | EN ISO 10993-1:2009/ AC:2010 (Harmonized version) |
| ISO 10993-5:2009 | C | Biological evaluation of medical devices - Part 5: Test for in vitro cytotoxicity |   |
| ISO 10993-10:2010 | C | Biological evaluation of medical devices - Part 10: Tests for irritation and skin sensitization |   |
| ISO 11607-1:2019 | C | Packaging for terminally sterilized medical devices — Part 1: Requirements for materials, sterile barrier systems and packaging systems |   |
| ANSI/AAMI EC12:2000/(R)2010 | C | Disposable ECG Electrodes |   |
| ASTM D4332 (2014) | R | Standard Practice for Conditioning Containers, Packages or Packaging Components for Testing |   |
| MEDDEV 2.7/1 Rev. 4 (2016) | C | Clinical Evaluation: Guide for manufacturers and notified bodies |   |
| MEDDEV 2.12/1 rev 8 (2013) | C | Medical Devices Vigilance System |   |
| MEDDEV 2.12/2 rev 2 (2012) | C | Clinical Evaluation - Post Market Clinical Follow-up |   |
| MEDDEV 2.7/4 rev 12 (2010) | C | Guidelines on Clinical Investigation: A guide for manufacturers and notified bodies |   |
| MEDDEV 2.7/3 rev 5 (2015) | C | Clinical investigations: serious adverse event reporting |   |
| HIPAA (1996) | R | Health Insurance Probability and Accountability Act |   |
| GDPR 2016/679 (2016) | C | General Data Protection Regulation |   |
| FDA Guidance (2016) | R | Applying Human Factors and Usability Engineering to Medical Devices |   |
| FDA Guidance (2017) | R | Deciding When to Submit a 510(k) for a Change to an Existing Device |   |
| FDA Guidance (2016) | R | Use of International Standard ISO 10993-1, "Biological evaluation of medical devices - Part 1: Evaluation and testing within a risk management process" |   |
| FDA Guidance (2019) | R | Safety and Performance Based Pathway |   |
| FDA Guidance (2016) | R | Unique Device Identification System: Form and Content of the Unique Device Identifier (UDI) |   |
| NBOG (2014) | C | Consensus paper for the Interpretation and Application of Annexes Z in EN ISO 14971 2012 |   |
| NBOG BPG 2014-3 (2014) | C | Guidance for manufacturers and Notified Bodies on reporting of Design Changes and Changes of the Quality System |   |
---